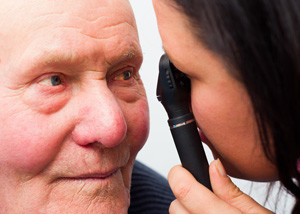 Nova Oculus Partners is a leader in the ophthalmologic field. They have revolutionized how age-related macular degeneration is treated in millions of Americans.
This devastating disease that affects the eyes in older Americans, normally age 50 and older, can make even the most mundane, easy tasks seem unachievable. How you ask? Well, age-related macular degeneration clouds the central vision of the eye. You can imagine how it feels to not be able to see objects directly in front of you such as your cell phone, your steering wheel, a novel, a computer screen, and so much more. Nova Oculus Partners saw this terrible, progressive disease rob millions of Americans of their independence and recognized that something had to be done. That is why their team invented a new technology that will change so many lives for the better.
What is the procedure like? The non-invasive retinal treatment is leased to medical professionals and can be performed in a doctor's office, which makes is convenient for both doctor and patient. A special type of goggle is worn that delivers micro-currents to specific points on the outer eye while the eyes are closed. These electrical currents are very low-level. The targeted spots on the eye receive these currents, which helps the exchange of nutrients through the eye's membranes.
Nova Oculus Partners' new technology is revolutionary in the optical field. This technology still needs to complete a regulatory approval process with the Federal Drug Administration. We foresee this treatment to improve the vision of millions of Americans and even those patients worldwide.
Please read more about age-related macular degeneration and Nova Oculus Partners on our website, or feel free to call us for more information. 760-292-2812 or visit our website. We are located at 74-900 Highway 111, Suite 127, Indian Wells, California 92210.
Share on Facebook